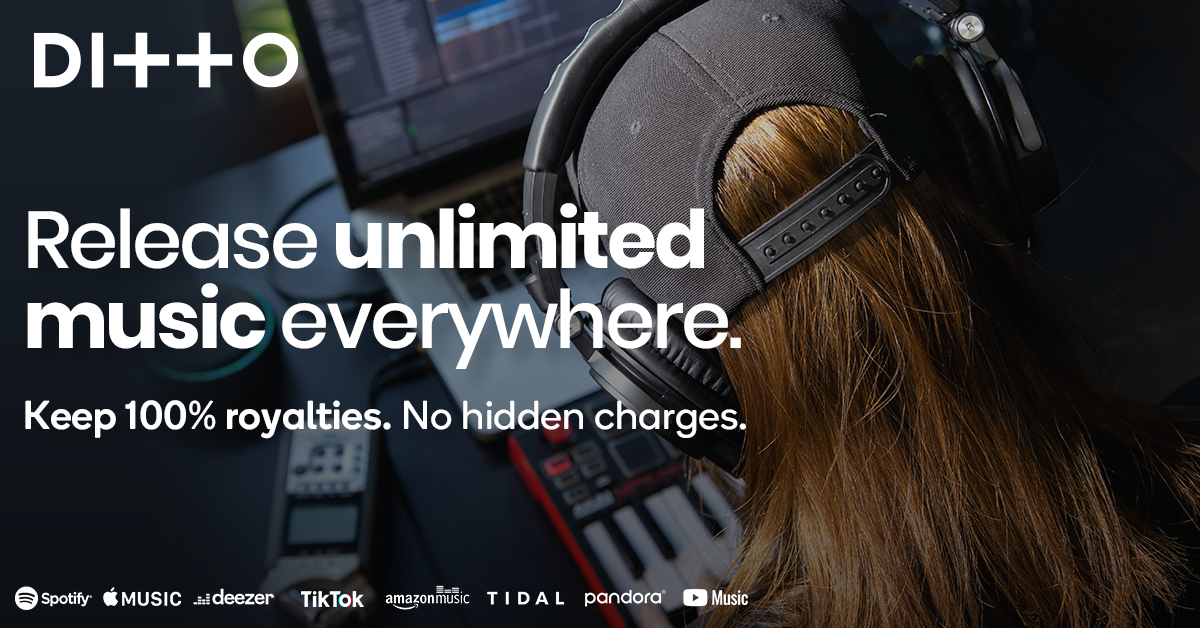 Make Music - Make Money
I don't really like long articles. That is why, when I write, I try to make it short, precise and simple.
Today, I am going to show you how you can make good money with your music. There are no guarantees; but if you are truly musically talented and diligent to apply the principles in this post, you can almost certainly become the next big thing in the music industry. You don't have to be jumping from one show to another, begging big artistes or running after record labels. Sit down, read this post, digest it and commit to doing what you need to do to make it. All those people you are running after, will start running after you.
Revenue Streams For Musicians
How do musicians make money?
Musicians in Nigeria and anywhere else in the world make music from the following streams of income.
Online Streaming and Download
Shows, Concerts, Tours and Events
Endorsement Deals and Partnerships
Record Deals
Royalties
For the purpose of this particular post, I am going to emphasize on number one. It is the easiest and readily available way a fresh, independent and unsigned artist can start making money from their music. Not only will you make money from this medium, you also get a chance to be known and heard all over the world. With good marketing and promotions, you can make good money and also gain recognition and fame. When that happens, you can now stand a good chance of making money from the other streams. So basically, first things first, start from where you can and keep pushing, never give up.
Online Streaming and Download
Online music streaming has become the most convenient way for people all over the world to listen to their favorite songs. This is made possible through music streaming platforms. Music streaming platforms are online music stores you can upload your songs on for people to listen to and download from all over the world. There are many online music streaming platforms but I am going to talk about eight of the biggest and the best.
Top 8 streaming platforms
1. iTunes & Apple Music
iTunes is one of the most popular digital music stores in the world with over 241 million active users. By putting your music on iTunes and Apple Music, you can make it easier for fans to discover and play your music all over the world. You can reach over a hundred million people with your song.
2. Spotify
Spotify is currently the largest purely music-streaming platform in the world, with over 140 million active users per month enjoying a rich offering of popular playlists. With its wide reach, your tracks can join a catalogue of millions of songs, available for a rapidly growing user base.
3. Tidal
Tidal is one of the largest music catalog with 60 million titles and 244,000 clips. It was acquired by Jay-Z in 2014. Tidal offers its listeners a highly curated selection of high quality audio with one consumer goal in mind: music discovery.
4. YouTube Music
YouTube Music gets your music in front of more than a billion users on YouTube. YouTube Music pairs your song with cover art (YouTube calls this an "Art Track") and you earn money when those Art Tracks are streamed on YouTube. With a reach of one billion unique users monthly, YouTube Music gives you the power to connect with more fans worldwide.
5. Amazon Music
The biggest retailer on planet earth also sells your music via downloads and streams in all major music markets. Your music will be eligible for streaming to Amazon Prime members, 90 days after your release date. You can even give your fans the option of buying your music on CD, directly from Amazon. Amazon can make your music reach over 80 million people.
6. Deezer
Go global with your music on Deezer. Available in more countries than any other streaming music service, Deezer gets your music in front of over 20 million users.
7. Napster
Napster (formerly Rhapsody) is the original streaming music service. It boasts a catalog of over 42 million songs (and growing) and over three million paying subscribers worldwide. Napster is also partnered with iHeartRadio to offer users the interactive streaming service iHeartRadio All Access. You must distribute to both Napster and iHeartRadio to be on iHeartRadio All Access. iHeartRadio and Napster are pure music brands and are not just in the game to sell devices.
8. MusicTime
MusicTime is a 'pay-as-you-go' streaming service available to music fans all across Africa and the Middle- East. Asides from the traditional subscription offerings of daily, weekly and monthly. MTN Users can purchase either two hours or five hours of MusicTime that includes bundled data to stream songs. Fans who download the app will have access to artist-specific and genre-focused editorial playlists. They focus on emerging artists throughout Africa and access to leading telecom provider MTN's marketing inventory.
Shop quality products at the best prices online at Jumia Nigeria and enjoy amazing offers.

How to get your songs on streaming platforms
You cannot directly upload your songs on these platforms. For your songs to be available for streams and downloads on these platforms, you will need the services of music distribution companies. There are quite a number of them out there but there is one that stands out and that is Ditto Music. For us at LordGidy World Wide, we use Ditto Music for all our music distribution. Ditto Music puts your music in the most popular streaming platforms around the world and they make sure you get your money 100%. They are tested and trusted. The most amazing thing is their very professional and responsive customer care service.
Conclusion
Make money from your music by distributing your music the right way. Stop uploading your music on blogs for free. Some of you even pay to be featured. That time has passed. Register with Ditto Music, a world class music distribution company and make money from your music or beats whenever it is played, streamed or downloaded. Just visit the site, sign up and subscribe to any of their plans that suits you. Upload your music, promote your song with the smartlink they will give to you and watch your music grow and put money in your pocket. Its that simple.
We need your support
We spend money, time and other resources to bring you this bundle of joy every month. Kindly support us to keep doing this by donating a token. It will mean so much to us. We appreciate you in advance for this. Cheers!
Next Post: How musicians make money from streaming platforms
In this post, I am going to answer the following questions:
How much do music streaming services pay musicians?
How Many Music Streams Does it Take to Earn a Dollar?
Which Streaming Platform pays artists the most?
10 comments, 10 likes and 10 shares and I will publish the next post. So head over to my Facebook Page @lordgidy and comment, like and share. Lets roll!
Ditto Music - Visit Site
This is the official website / blog of lordgidy, your business and financial adviser. You can find me on all Social Media platforms @lordgidy including YouTube.